As an essential service, it's business as usual for Mai-Wel
We will continue to operate and provide essential support services to participants, job seekers and our business customers during the COVID-19 pandemic.
If you have any questions about Mai-Wel Enterprises or other Mai-Wel services, give us a call on 4015 8900.
Mai-Wel Enterprises
Mai-Wel Enterprises is a local team of dedicated staff offering a range of services designed to save your business time and money.
Since Mai-Wel's inception almost 60 years ago, Mai-Wel Enterprises has grown into an organisation of 100 plus people with a disability who provide quality products and services to individuals, businesses and industries across the Hunter Valley and beyond.
Customer service is an attribute we pride ourselves on holding. Each job and every customer's needs are unique and we ensure that each desired outcome is achieved.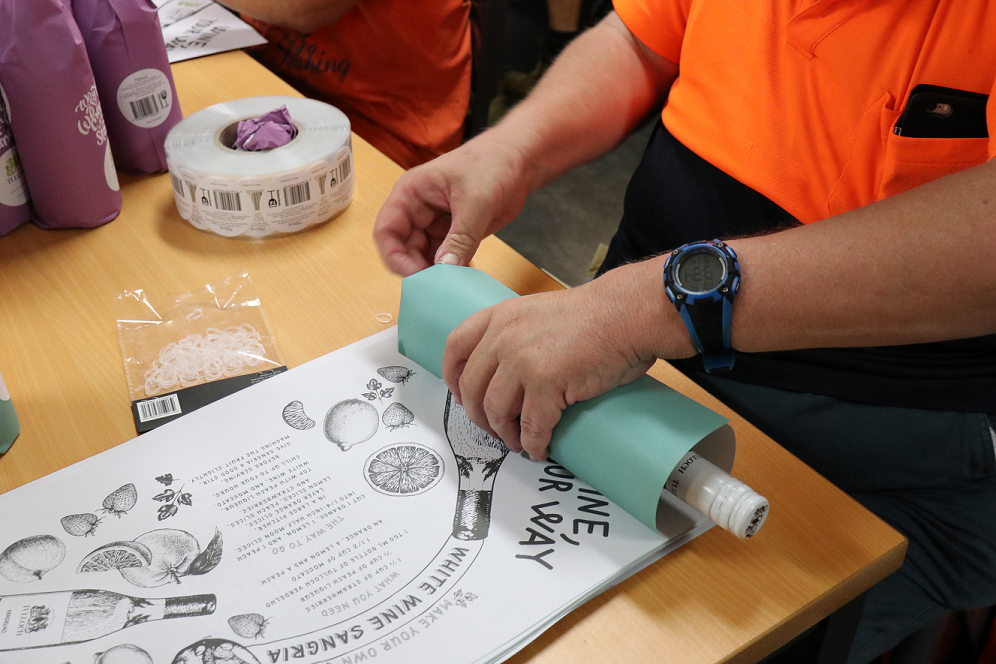 Business Services
Mai-Wel Enterprises offers a variety of business services, included assembly, packing and business solutions including confidential document destruction. The team are experienced in both small and large scale jobs.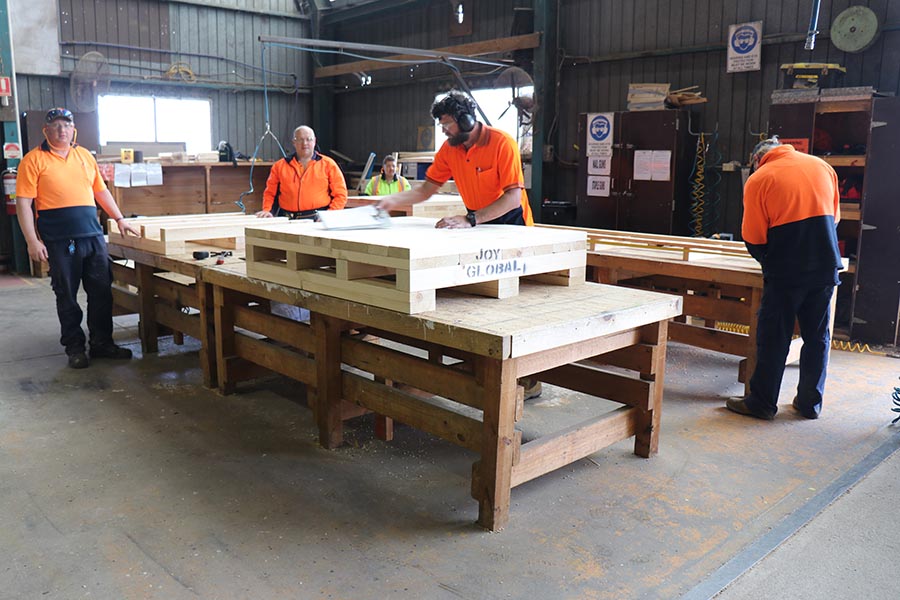 Industry Products
Mai-Wel Enterprises offers timber manufacturing such as pallets, crates and outdoor furniture as well as light engineering services.
Why Businesses Choose Mai-Wel Enterprises
Community & Customers
"We had the great pleasure of working with Mai-Wel recently on a custom label and paper wrap concept for a new wine product. Our experience working with the Mai-Wel team was great, not only did they do a fantastic job, but their happy, can-do attitude and enthusiasm made the whole project a great success. I enjoyed spending time working with the team and felt proud that we were able to use such a positive community organisation to help us realise our goals. We definitely look forward to working with the Mai-Wel crew again soon."
"We've been using The Mai-Wel Group for our menu design and printing for a number of years. We have found them to be helpful, reliable, cost effective and timely with completion and dispatch of our work. We would recommend The Mai-Wel Group to any prospective client"
"Your reputation has been built on your attention to detail, willingness to engage with your client and successful delivery, which is why FACS is happy to continue to use your services"
 "Thanks for you and your boys' efforts over the past couple of days, it's been enormous."
"We have been working with Mai-Wel Enterprises for about 18 months now, and the services provided by Bill and the team is brilliant. Mai-Wel Enterprises build our flat pack crates in 10 pack lots, which are all heat treated and built to standard. These crates hold escape chutes which are exported internationally. All I need to do is call the team and tell them what we're after, and they're ready for delivery the next day! I couldn't be happier with the service they provide"
"We have used Mai-Wel Enterprises for our Real Estate Pegs for a few years now, their service is always of a high standard as is the product that they sell. I would recommend Mai-Wel Enterprises to any other businesses in the area"